Swimsuits 2000!
Radiance Readers Takin' it to the Water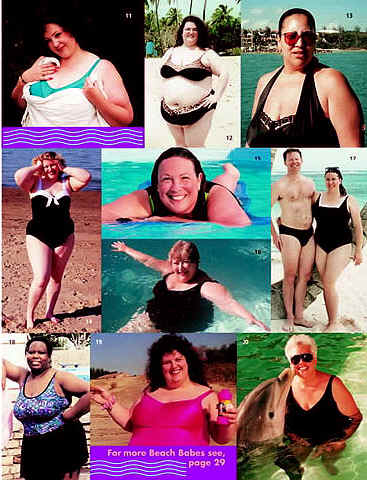 Who's Who
Candy Graham, CA.
Annette Suarez, IL.
Ingrid Scantlebury in th Bahamas. Photo by Linda Jupiter.
Valerie A. Iglar-Mobley. IL. Photo by Ben Iglar-Mobley.
Judy Seibert, CA. Photo by Alice Ansfield.
Judith Regner, VA. Photo by Frank Yaccino.
Marci Riseman and hubby Evan Sagerman in the Dominican Republic. They live in CA.
Angela Livingston, TX.
Valerie Valliere in Rhode Island. Lives in MA. Photo by Lisa Cordeiro.
Linda Jupiter in the Bahamas. She lives in CA.
---
Remember, this is only a taste of what's inside the printed version of the magazine!