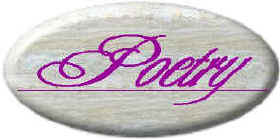 From Radiance Summer 2000
Summer Vows
I will wear white
like Aretha
every curve visible
every inch of myself
a queen of ample soul.
I will go sleeveless
show off my great big arms
embrace every hidden part
spread my "You make me feel
like a natural woman" wings.
I will bare my back
hold in nothing
but in my hands—a purple bouquet.
I will listen to Aretha
and take lessons
from the gourd's hips
the sunflower's round face
the moonflower's open glow.
DENISE ABERCROMBIE teaches writing and American literature at E. O. Smith High School in Storrs, Connecticut, and lives with her family in nearby Willimantic. She has published her work in the Minnesota Review and in Phoebe: the journal of feminist scholarship. She has won the Curbstone Press and the Still River Writers' prizes for poetry.
Don't
try
explaining
how women
who look like women,
are flirts in
lipstick and silk cleavage.
How laughing and splendid
in taut-sided
dancing slippers we
step, step, rock-step
through glitter lights
to capture your hearts.
We know.
Our worth and goodness
don't need explanation.
Look here, we shimmer!
Mei Gordon sent us her poem form Clarkston Washington
The Fat Woman Goes Swimming
Other swimmers make a pact:
surround us, envelop us, bear us up,
hide our bones and smallness,
and we will embrace you.
She flows, undulates, rises on her own.
More than a wave,
her thighs pull ocean lights asunder;
they split and whirl
through what has just become a tide
as
her arms encircle and roil
currents into flume
and she rides the heart of the windspray
she herself has created.
Perhaps this is what others fear at heart:
the rebirth of the bond between power
and power,
her triumph, not over,
but in the glory
of what cannot be owned
or measured.
California Girls
In commemoration and celebration of the Million Pound March, August 1998
Hundreds walked, clothes beach-casual
on a warm California day.
What might have been the friend
of a Santa Ana wind
slipped over the softness women's bodies earn
when they don't starve.
And as we stood stretched sang laughed strolled,
our limbs stomachs breasts backs
flirting with the fullness of ocean,
free at last on the California sand,
a lone biker smirked and snickered
his fear to the press
(who stood a hundred yards
and hundreds of dieted lifetimes away),
as if he couldn't believe
his own thin-washed eyes.
FERN KANT received her M.A. in creative writing from Boston University and has taught all kinds of English courses, from basic English composition to English as a second language. Her writing has appeared in Feminist Voices, Ma'ayan, and Canadian Jewish Outlook. She lives in Cherry Hill, New Jersey.
Advice to Bodies
Don't stand in the mirror.
Don't listen to a body with glass eyes.
Walk out under any sky—
feel the shattering.
LESLIE LEYLAND FIELDS, a professional writer, instructor, and fisherwoman, sent us this poem from her home in Alaska. She has written both poetry (The Water Under Fish, published by Trout Creek Press) and nonfiction, including pieces about women in commercial fishing.