By Yuko Fukami

From Radiance Winter 2001.
Dear Friends, Moms, and Fellow Food-Eaters:
Are you concerned about the safety of Genetically Modified Organisms (GMOs) in your food?
Have you ever wondered if your favorite cereal or pasta was free of GMOs?
Express your concern directly to the manufacturers!
Call the manufacturers of your favorite foods. Telephone numbers can be found on most packaging. It takes only about five minutes to call, and the call is usually free.
Ask if their products are free of GMOs, and if so, whether they plan to keep them that way. Tell them that you want to know what you are eating. (In Asia and Europe, products containing GMOs are labeled to reflect that fact.)
Here are some numbers I found in my cupboard:
Chef America (Hot Pockets, and so on) 800-350-5016

Classico (International Gourmet Specialties Co.) 800-727-8260

Five Brothers (a division of Lipton) 800-328-7248

General Mills 800-328-1144 (cereal)

Gold Medal (General Mills) 800-345-2443

Golden Grain 800-421-2444

Heinz Frozen Food Company 800-488-0050

H.J. Heinz, USA 412-237-5740

Kellogg's 800-962-1413

Kraft 800-634-1984

Nabisco 800-622-4726 (cereal)

Nabisco 800-244-4596 (Jetpuffed marshmallows)

Nestlé USA 800-637-8536

Newman's Own 203-222-0136

Post 800-431-7678

Safeway 925-944-4056 (or 1-800- safeway and ask for consumer affairs)
Call as few or as many as you'd like, but do call. Many of these manufacturers also have web sites, which will enable you to get information and to send your comments via e-mail.
Tell your friends to call, too!
I wrote to some of these companies expressing my concern about GMOs. Some of their responses follow. Remember, no matter what a company's response, your inquiry is counted as one more consumer vote for safe food and GMO ingredient labeling!
---
Dear Ms. Fukami:
Thank you for contacting us.
The safety of Golden Grain's products is of the utmost importance to us. This is why Golden Grain only uses foods that have been declared safe by the U.S. Food and Drug Administration (FDA), including foods developed through biotechnology. . .
While Golden Grain does not require or exclude the use of these foods, the use of corn, canola and soya developed through food biotechnology is widespread. Currently, there is no system in place in the United States that separates these foods. So, there is a high probability that some Golden Grain products contain foods developed through biotechnology.
Golden Grain will continue to use only foods that are declared safe by the U.S. Food and Drug Administration. Additionally, Golden Grain will use only foods that we believe are safe for our consumers and their families.
We appreciate the opportunity to respond.
Angela Rodgers
Consumer Response Representative
(the Golden Grain Company)
---
Dear Yuko Fukami:
Thank you for contacting us regarding Nestlé USA and genetically modified ingredients. We welcome questions and comments from our consumers regarding our products.
Nestlé USA does use some genetically grown ingredients in some products. . . .The FDA has concluded that these foods are the same as their un-modified counterparts in nutrition, composition and their ability to be processed into ingredients used in the manufacture of other foods. Additionally, the allergenic potential of these foods has not been affected. We have carefully reviewed the safety information on these crops and are in agreement with expert scientists at the FDA and university research centers.
. . .Because of Nestlé USA's own high standards and the FDA regulations to which all of our products are subject, you can rest assured that all of our products will remain safe. . .
Nestlé USA Consumer Services Center
---
Dear Mrs. Fukami:
Thank you for your recent inquiry regarding General Mills' position on the use of ingredients that have been modified through biotechnology.
First and foremost, all food must be safe. It is not only the law, but also an issue of ultimate importance to all food manufacturers. Second, the Food and Drug Administration, the U.S. Department of Agriculture and the Environmental Protection Agency have all concluded that food using ingredients from biotechnologically improved crops is completely safe and no different in any meaningful way from other food. . .
Because of the growing use of biotechnology by farmers and the way that grain gets co-mingled in storage and shipment, it's certainly possible that some of our products may contain ingredients that have been improved through biotechnology. . .
General Mills . . . believes in providing consumers with a variety of food options. Toward that end, we do offer organic products that, by definition, do not use ingredients that have been improved through biotechnology. Please look for organic Gold Medal flour, Sunrise organic cereal, and a wide range of products from our Cascadian Farm and Muir Glen brands. To get more information about our organic products, please visit us at www.smallplanetfoods.com.
Thank you again for taking the time to contact us.
Sincerely,
Juanita O'Henry
(General Mills Consumer Services)
---
Dear Ms. Fukami:
Thank you for your interest in Borden Foods products. . .
In the majority of cases it is difficult, if not impossible, to separate out genetically modified products from traditional foods. Those foods look the same, perform the same, and are labeled identically in compliance with the FDA and the USDA. Where possible, we have performed independent tests to determine the presence of genetically modified ingredients and have found none. We have received guarantees from our suppliers of tomatoes and wheat assuring us that they are not derived from genetically modified (GM) plants. Soybean oil in some products may have originated from such a source. However, our testing has not detected any GM product in the ingredients.
The U.S. government has stated that it is unaware of any scientifically reliable information showing genetically engineered foods differ in any meaningful way or pose any different safety concerns than traditional foods. . . .
We truly appreciate you sharing your concerns. . . . Thank you for your continued patronage.
Sincerely,
Jennie Gist, Consumer Representative
(Classico, International Gourmet Specialties Co.)
---
Dear Ms. Fukami:
Thank you for your phone call regarding the composition of THE BUDGET GOURMET® Frozen Entree . . . .Heinz has responded to concerns about GMOs throughout the world and will continue to be responsive to changes in consumer expectations as well as regulatory policy.
Heinz seeks to avoid ingredients from genetically modified sources. For example, in the case of tomatoes, we only use tomatoes bred utilizing traditional breeding technology.
Heinz has been the "pure foods" company since its founding 100 years ago. . . .We thank you again for taking the time to share your comments with us. . . .
Sincerely,
Consumer Affairs Representative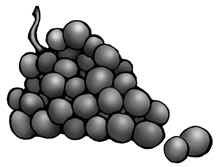 (Heinz Frozen Food Company)
YUKO FUKAMI lives in Berkeley, California, with her husband and two small children. She works as a freelance editor, writer, and translator in both English and Japanese.